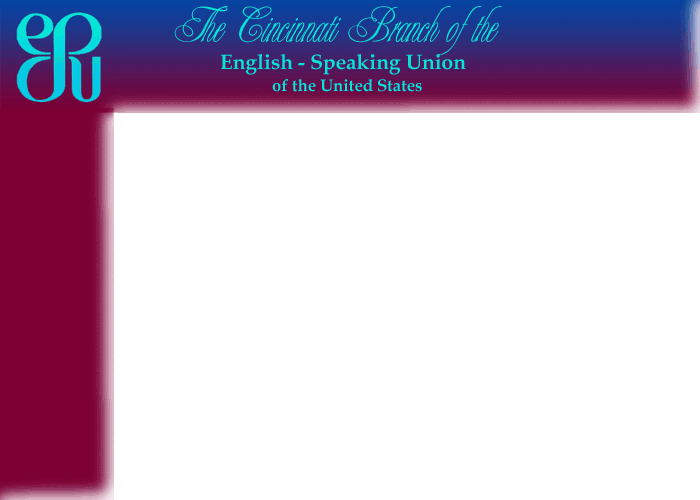 English-Speaking Union -
Cincinnati Branch Branch Notes
Spring 2014
FROM THE PRESIDENT
Andrew F. McClintock
It has been a wonderful experience serving as the Cincinnati Branch president for the last 26 months. Many new friends have been made in addition to enjoying pleasant evenings and conversation with our members and guests at the Queen City Club.
Thank you Board members and Committee Chairmen for your enthusiastic effort and assistance for the advancement of our chapter. In my opinion, all the programs were educational and interesting. If any of our members would like to serve in any capacity during the 2014-2015 please contact either Rick Vogel or me.
I encourage all of our members to attend the annual meeting on June 1st at the Cincinnati Country Club in addition to our May 8th monthly meeting. Best Wishes to our new Board and, of course, to all of our new members.
Andy McClintock
Page Revised 5-2-14